To use your Outdoor Prolink acess code, go to outdoorprolink.com and click Redeem Access Code on the upper right-hand side.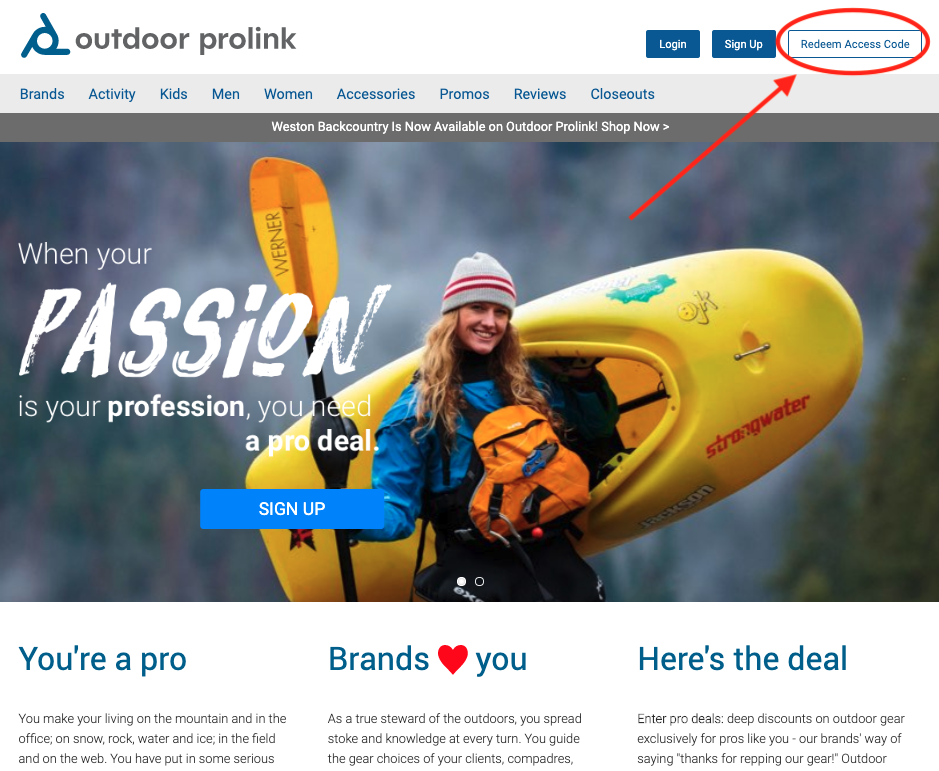 Enter in your access code exactly as it appears on your card or in your email. These codes and passwords are case sensitive, so if it doesn't work the first time, make sure that you don't have your caps-lock on.
Once logged in successfully, you can start shopping. Please note, the wish list function is unfortunately unavailable to coupon code users. If you believe there is an error with your code, please contact customer service.