Outdoor Prolink partners with Bobo's to offer single-use partner codes for use on EatBobos.com.
To get your code, sign in to your Outdoor Prolink account. Under "Brands" find the Bobo's brand page.
Once on the brand page, click the "Get Your Code" button to reveal your code.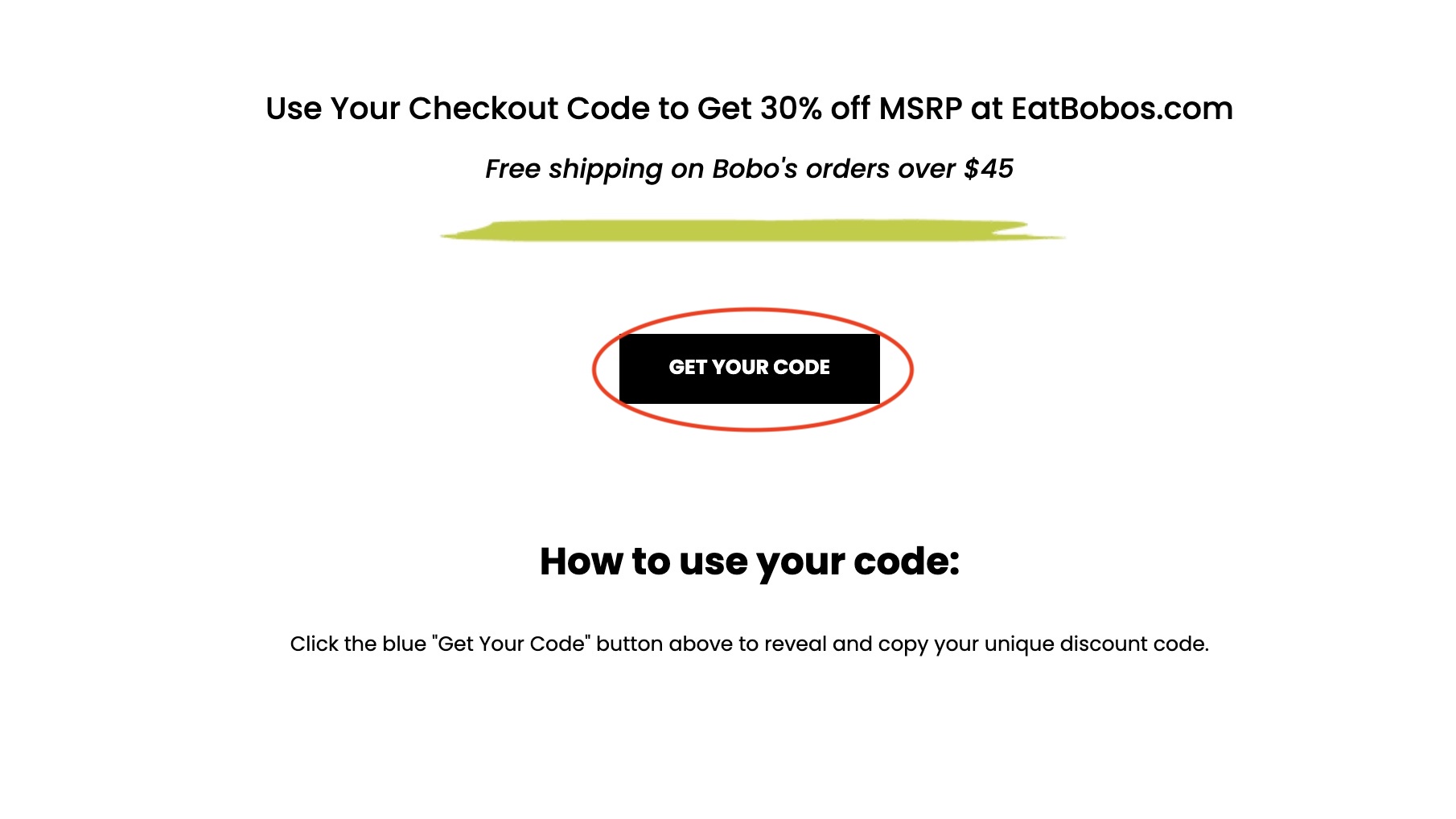 Then, copy this code and follow the below instructions to use at Bobo's website.
1) Visit EatBobos.com and add some sweet treats to your cart.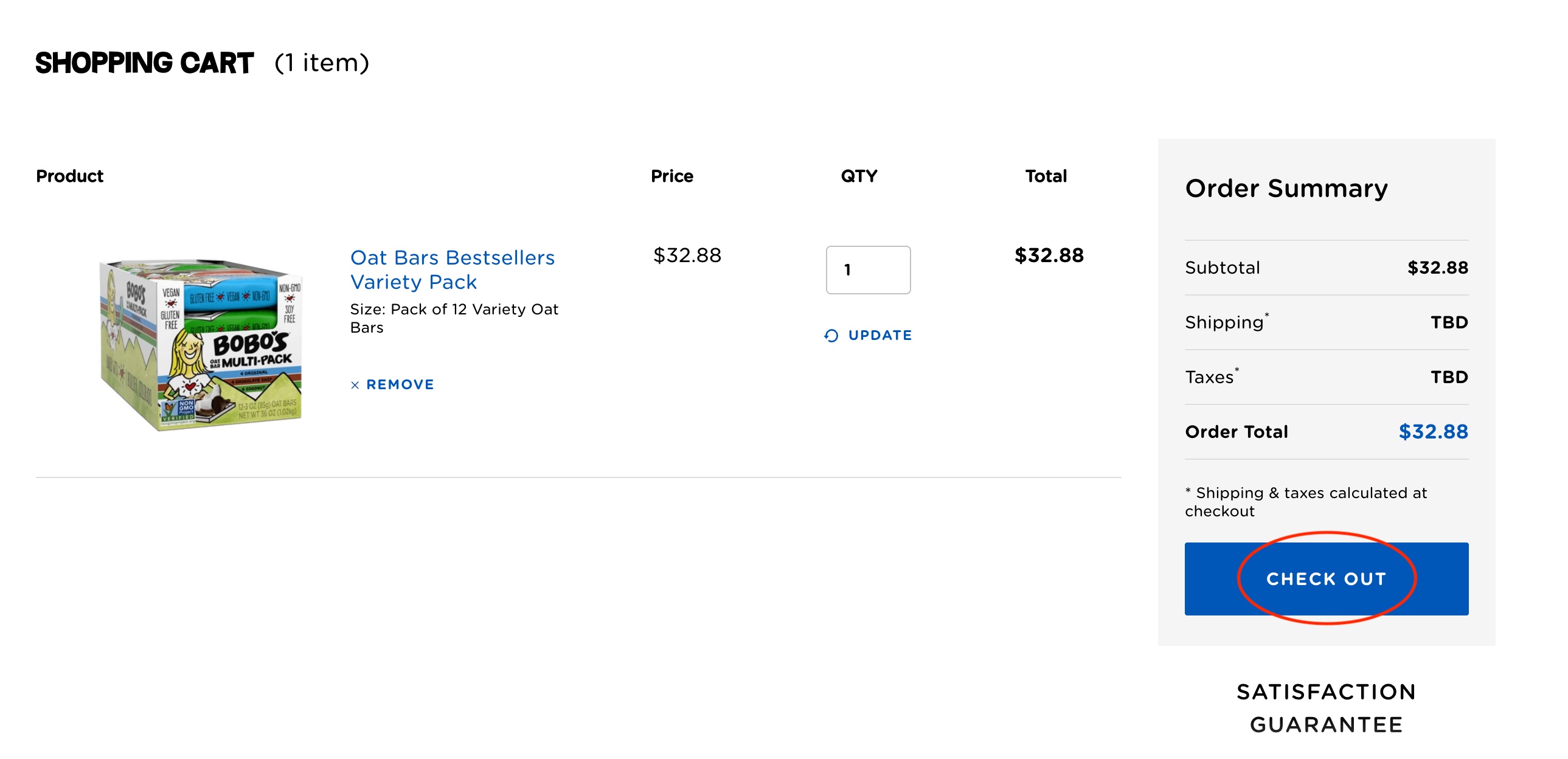 2) Once in your cart, click checkout to get to the screen where you will enter your discount code.

3) When you get to the checkout screen on EatBobos.com, you will see a discount code box on the right-hand side.
4) Paste your code and your 30% discount will be calculated in your total.
5) Finish going through the checkout process and enjoy your snacks when they arrive!
Code Rules and Restrictions:

Please make sure you read the following rules, if any of them are violated, expect your pro account and code to be terminated.
30% off Bobo's MSRP pricing.
Codes are single-use.
Pros are eligible for six codes per year. You can generate all six codes by clicking the button above. If you need assistance, reach out to info@outdoorprolink.com.
$200 cart limit before discount and tax.
Free shipping on any order.
Cannot be combined with any other promo code, discount or offer.
No returns on pro purchases! All sales are final.
Regular pro purchase rules apply. Codes are for personal use only and cannot be used to purchase items for others. Do not share any information about the code online, via social media, or in store.
There is to be no re-sale of product purchased through this promotion.
Your code is not valid on pro or corporate group orders.
Codes are valid for redemption on the Bobo's US store only.